A dear member of my extended family passed away last month. And it's left me (and so many others who loved her) struggling.
Wondering what the meaning is behind the loss of our loved one.
How did this vibrant woman leave us so soon?
She was a beloved wife, mother, aunt, sister in law, neighbour, community member, friend.
An avid gardener, a talented chef, a welcoming hostess, a diehard beachcomber, a bit of a hippy, a lover of life, and a beacon of light.
And even though I wasn't in her 'inner circle', she'd been a part of my extended family for over 35 years.
So many of my joyful family celebrations over the past three decades are intertwined with memories of her.
Her inclusiveness and generosity. Her delightful entertaining skills and delicious food.
And her welcoming nature.
She had a way of bringing people together. Of making them feel loved, supported, and a part of her family.
To say her illness and death was shocking is an understatement.
One minute she was here, full of life.
The next she was gone.
Her death has left me asking the question so many of us ask when tragedy hits: "why?"
(What's the meaning behind the loss of a loved one?)
Why her?
(A woman with such a zest for life!)
And why now?
(Several of her family members had recently made it through their own health issues. She barely had time to breathe.)I have no answers of course. Only my beliefs.
That there's no good reason behind the loss of a loved one.
It just IS. It's life.
Or rather the circle of life.
We're born. We live. We die.
Which is so damn hard to wrap our heads around. But maybe we're not meant to.
Maybe the only meaning behind the loss of a loved one is just that…
To remind us to live (truly live!) before we die.
Knowing our time here on earth is precious and oh-so fleeting.
Which becomes all the more clear to me as I get older and experience the passing of more loved ones.
And support others as they go through the loss of theirs.
So in the wake of this huge loss (and to honour *her* beautiful life), I've been asking myself some important questions…
How can I live more fully? (And what does that look like for me?)
What do I need to let go of now, to enjoy my life?
(REALLY enjoy it?)
What risks do I need to take?
And what opportunities do I need to grab hold of? 
So I can live my life to the fullest. (Cuz I know she'd want me to.)
I hope you'll take a moment right now to ask yourself these or similar questions.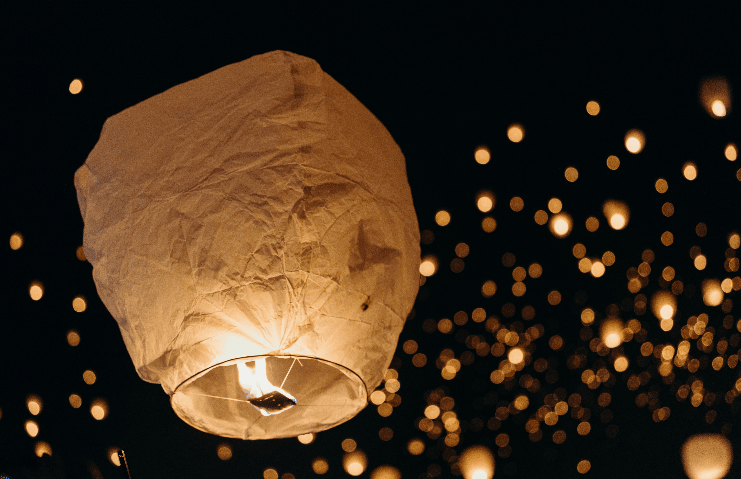 And see what comes up for you.
You might be surprised at your answers.
You may identify things, situations, or even relationships that no longer fit. Ones you're ready to let go of.
And uncover things (new or old) that DO matter.
Ones you need to create more space for in your life. Before it's too late.
For me, I'm clear I need to let go of doing things that feel depleting —> anything linked to the word "should."
Because those nasty little 'shoulds' are coming from outside of me (society, other people).
And NOT from my own kind and loving inner voice.
I'm also clear I need to spend more time connecting with the people I love. And to cherish the moments I have with them.
To ultimately do more things that fill me up with joy!
(I keep a running 'bliss list' so these joy items are always top of mind).
What about you?
How can you live your life more fully?
Or in the words of the poet Mary Oliver…
"What is it you plan to do with your one wild and precious life?"
Promise me you'll take some time to figure it out.
And commit to taking ONE step towards whatever it is you desire.
Don't wait until tomorrow. 
Because as the recent loss of my beloved family member has taught me, time IS of the essence.
So go out and live your life, TODAY.
Kerry xo
P.S. To our dearest "N" — thank you for sharing your *sparkly* light with us. You'll be deeply missed. And never forgotten. ❤️